Carla Hedman speaks with Paul Stein from www.trustedhousepainter.com to discuss 2 Bonus Tips about color design and choosing the perfect paint colors for your home.

Post your project, use the free homeowner toolkit to maximize success, and get quotes automatically from local, trusted painters. www.trustedhousepainter.com
HOUSE PAINTING MADE EASY!
Before you hire a painting contractor, post your painting project at Trusted House Painter and download your free Homeowner Toolkit to maximize your chance of experiencing SUCCESS!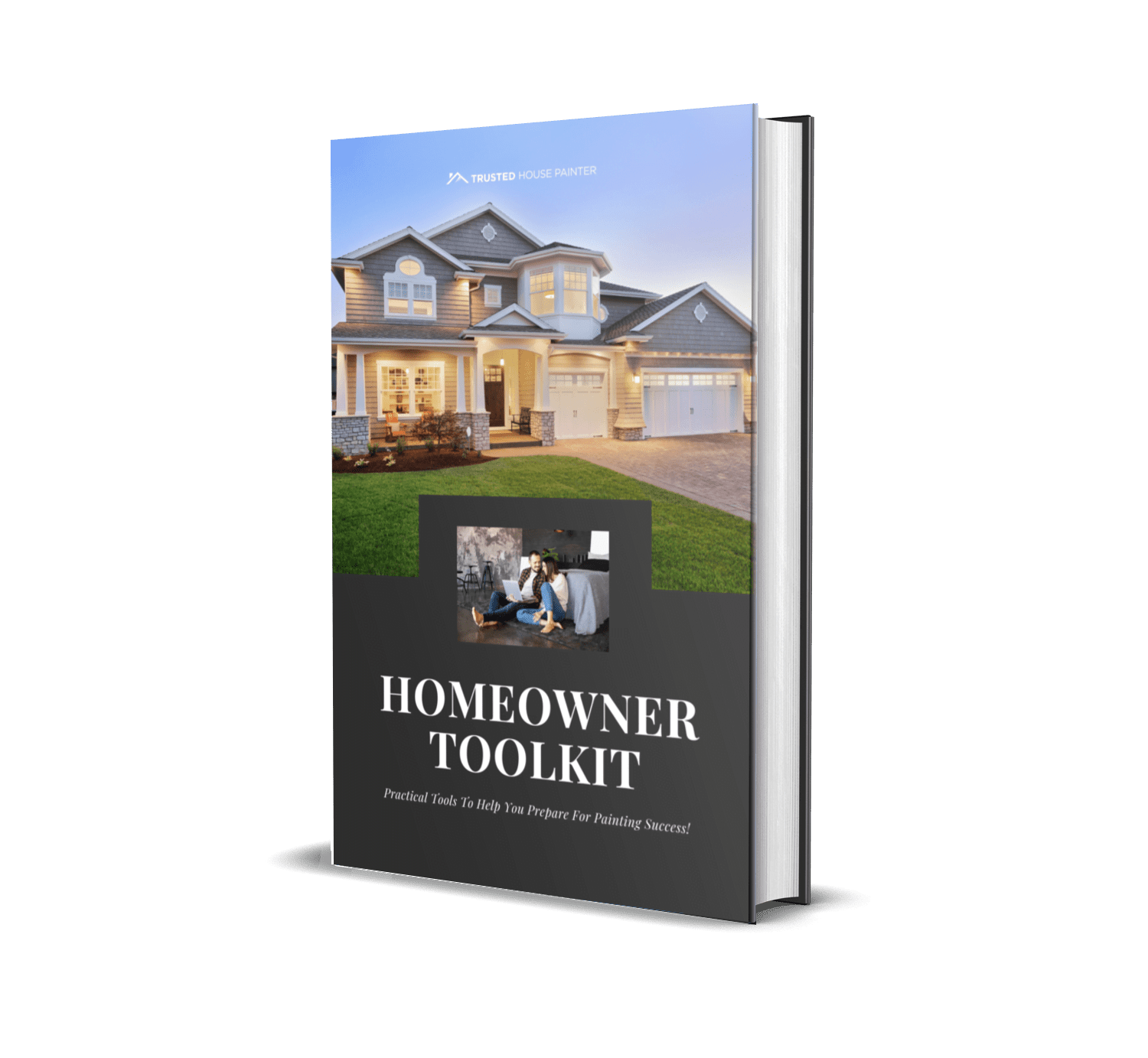 TRANSCRIPT
Paul: Thanks for downloading your free copy of how to choose the perfect painting color for your home, seven professional color design tips to help guide you through the maze of choosing paint colors. My name is Paul and I'm from Trusted House Painter. I'm with the author of the document, Carla Hedman and she's humbly providing us with a couple bonus tips that you can't find anywhere else other than this video. But before we discuss these bonus tips, Carla why does choosing the right color matter when it comes to painting.
Carla: Hi Paul, thank you. So I would say the biggest thing about choosing a paint color and why it matters is because it's your home. It should feel like home. It's a really, it's an emotional response. People might not realize it but there is actually a very visceral response to color, and you want the space to feel like home and it needs to feel like a sanctuary or maybe you need energy in the space. It's about providing energy or calm. It's really, it's much like music - you can tell when you know there's a melody and you want something quiet, relaxing. Or if you want something that has a little bit more energy, you want to get up and move. Same idea with color. It does the same thing to you.
Paul: It's funny because I noticed that when I walk into some rooms, some houses and it's just... I don't know why but it just doesn't feel right. Or when I go from one room to the other room in another room and it's just these vibrant colors.. and it makes I'm I feel like I'm an a maze. So I know exactly what you're talking about. I think colors even have a vibrational level.
Carla: Well they certainly do.
Paul: So these two bonus tips that you won't find anywhere else other than this video itself. What would you give is the first bonus tip?
Carla: One bonus tip I would like to give people is don't overwhelm yourself with color options - you can get stuck in a downward spiral. I call it chasing your tail when it comes to colors. Do yourself a favor and only take a few color chips, maximum five. Get something that you like and go with it. If you have to go back again, that's okay - that's part of the process. You can narrow things down but honestly there's so much information out there in the ether world in the computers. Even for resources that you're going to be getting at the paint stores, there's so much out there. Do yourself a favor.
Paul: Your pdf has seven vital points that every person choosing color should know and that's what they're here to download down below. So what would be a second bonus tip that you would give people. You've got 20 years of color experience, what is one other bonus tip that you tell people that'll really shorten their learning curve when it comes to choosing the right paint color?
Carla: The hardest part is to tell people to manage their expectations. When you're looking online and instagram and all those other things, you're looking at something that is staged. There's lighting that's special to it, there's all of these other things. It's a it's in a vacuum essentially. Nobody lives in a vacuum. So you want to make sure that you think, you know, what does my house have to give? Not what does that house have to give? And i want my house to look like this because reality is it doesn't really look like that. That's just a representation of it through a photograph.
Paul: That's good that's good. And one last tip I give that I tell most of my clients, because I'm a professional painter, is if you really don't know what color to choose instead of standing in front of a big checkered board all these colors - paint stores have resources don't they Carla?
Carla: So many, so many - every paint company spends a lot of time and resources compiling a whole pile of color combinations for people take advantage of them.
Paul: So you can purchase one of them or take it, and they have exterior, interior?
Carla: Yup, interior, exterior - you know look and see. You don't have to be, again back to the other thing, you don't feel overwhelmed by options. That's the thing, is that you can do just that. So just look at what they've come up with as a curated palette. It will help you. It's meant to help you, let it. That's the big thing is let it do what it needs to do for you and help you with that.
Paul: Well that's cool, those are great excellent tips. I really appreciate those two little bonus tips that you give, so if you're watching this video right now download your free copy of the "7 Professional Color Design Tips" that will help you choose your colors. If you need a painter, go to www.trustedhousepainter.com - you can find local painters. You can post your project and have them find you.