The Best House Painters In San Diego, CA
Save your time with Trusted House Painter. Find a painter, manage the process from start to finish in one place. Post your project for free!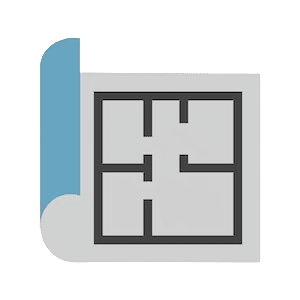 Request Multiple Quotes
Quickly & Easily gather multiple painting quotes all in one place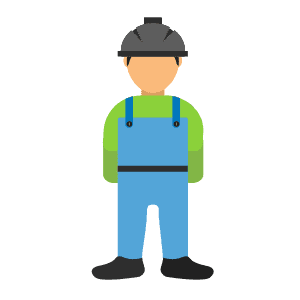 Find the Right Local Painter
No more dealing with questionable companies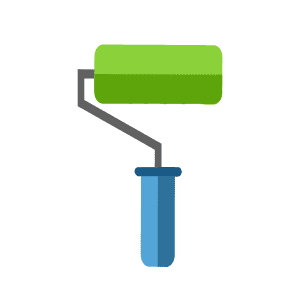 Saves You Time
No more searching through websites or phone books
How to Connect with House Painters in San Diego
1. Post your project 
Easily post your project and get matched with painters near you by clicking "Get Started".
2. Download Your Homeowner Toolkit 
While you wait for painting quotes, download your free Homeowner Toolkit and prepare for painting success.
3. Get Quotes 
Let Trusted House Painters do the work and connect you to painters faster than other methods. 

1) Post Your Project 2) Find a House Painter in San Diego 3) Get Quotes
Do You Need a Residential or Commercial Painter in San Diego?
The quality between painting contractors in San Diego varies greatly. Take the guess work out by choosing our vetted professionals that can handle whatever project you throw at them!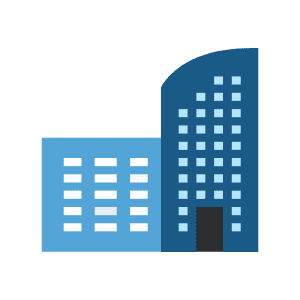 Whether your business is large or small, Trusted House Painter has the best painting contractors ready and available to get your painting project started. Commercial project:
Office, Warehouse & Institutional

Wallpaper removal and installation
Drywall, baseboard and ceiling tile repair
Mechanical room and staircases.
Retail stores and restaurants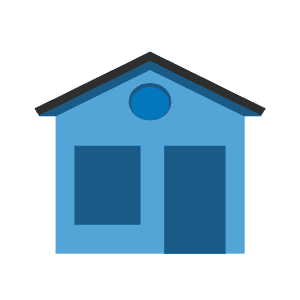 Residential painting services cover both large and small jobs. For the interior and exterior of your home most surfaces include:
Walls
Ceilings
Trim
Doors 
Kitchen Cabinets
Walk Decks and More!
Interior & Exterior Painting Services In San Diego
Commercial: Interior
One of the best ways to add innovation, energy and efficiencies to your workplace is to add colour to the walls or ceilings. Whether your workforce is in large open rooms or in their private home dwellings, adding paint can greatly bring ideas to life! Don't you feel good when there's fresh color and design surrounding you? Trusted House Painter can provide interior commercial painters for all your projects:
Interior walls, ceilings and office painting
Cabinet refinishing and repainting
Floor and industrial coatings
Renovations and branding updates
Commercial: Exterior
Residential: Interior
Residential: Exterior
Call now and get quotes from local painters in San Diego
Painting Conditions in San Diego, CA
The greastest part of living in San Diego is the weather. It usually has perfect weather year around. This makes it ideal for painting conditions.
In San Diego California, the summers are usually short, warm, arid, and clear and the winters are tend to be long, cool, and partly cloudy. The temperature typically can vary from 50°F to 77°F and is rarely below 44°F or above 84°F.
Which is perfect because there are not to many days that are unpaintable due to the cold. The dry air allows the paint to cure properly. Expect only a few days that are too cold for exterior projects!
Benefits of Using Trusted House Painter
Using Trusted House Painter
WHAT HOMEOWNERS ARE SAYING
I used the app to get a painter for my project and I was super delighted at the results!As this service grows, it will no doubt serve many happy home owners!
I wanted to get my house painted before the weather turned and I found Trusted House Painter. I found a painter and we got it done fast and clean. It was a great experience.
I found the website and responses to be fast! Trusted House Painter was recommended through a family friend. I'm happy I found this service!
Get interior and exterior painting quotes from trusted house painters in the following states:
Alabama:
Birmingham, 
Alaska
Arizona
Phoenix, Mesa, Tucson
Arkansas
California:
San Diego, L.A, Sacramento, San Francisco, San Jose,
Colorado:
Colorado Springs, Denver,
Connecticut
Delaware
Florida:
Sarasota, Tampa, Miami,
Georgia
Hawaii
Idaho:
Boise,
Illinois:
Chicago,
Indiana:
Indianapolis, 
Iowa
Kansas:
Kansas City,
Kentucky:
Louisville,
Louisiana:
New Orleans, 
Maine
Maryland
Massachusetts:
Grand Rapids,
Minnesota:
Minneapolis,
Mississippi
Missouri:
Saint Louis,
Montana
Nebraska:
Lincoln,
Nevada
New Hampshire
New Jersey
New Mexico:
New York:
Buffalo, Long Island,
North Carolina:
Raleigh,
North Dakota
Ohio:
Cincinnati, Cleveland,
Oklahoma:
Tulsa,
Oregon:
Portland,
Pennsylvania:
Philadelphia, Pittsburg,
Rhode Island
South Carolina:
Charleston,
South Dakota
Tennessee:
Arlington, Austin, Dallas, Fort Worth, Houston, San Antonio,
Utah
Vermont
Virginia
Washington:
Seattle, Spokane
West Virginia
Wisconsin:
Milwaukee,
Wyoming