Experience The Best And Most Trusted House Painters in Nanaimo
You deserve professional house painters in Nanaimo that can respond quickly. 
We make it easy for you to connect to local painting contractors and get your house painted, so you can get on with your life!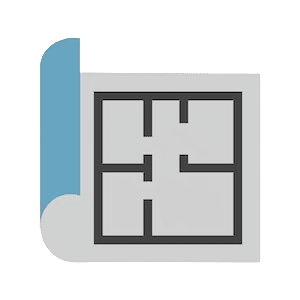 Request Multiple Quotes
Quickly & Easily gather multiple painting quotes all in one place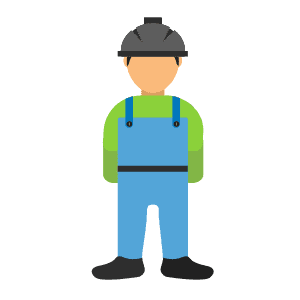 Find the Right Local Painter
No more dealing with questionable companies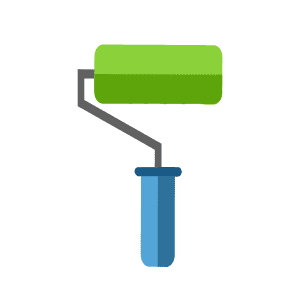 Saves You Time
No more searching through websites or phone books
How to Connect with House Painters in Nanaimo
1. Post your project 
Easily post your project and get matched with painters near you by clicking "Get Started".
2. Download Your Homeowner Toolkit 
While you wait for painting quotes, download your free Homeowner Toolkit and prepare for painting success.
3. Get Quotes 
Let Trusted House Painters do the work and connect you to painters faster than other methods. 

1) Post Your Project 2) Find House Painters in Nanaimo 3) Get Qoutes Fast
Do You Need a Residential or Commercial Painter in Nanaimo?
If so, you've come to the right place to find house painters in Nanaimo, BC.
We simplify the process of finding, connecting and hiring the right painting contractor for your commercial office or residential home.
Plus you get the Homeowner Toolkit to help you along the way!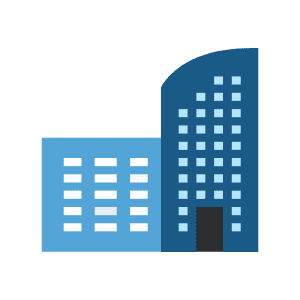 Whether you have a home based business or a commercial store front, Trusted House Painter makes it easy for you to get your painting project started. 
Office, Warehouse & Institutional

Wallpaper removal and installation
Drywall, baseboard and ceiling tile repair
Stucco and wood repair
High traffic maintenance and touch-ups
Mechanical room and staircases
Graffiti removal
Retail stores and restaurants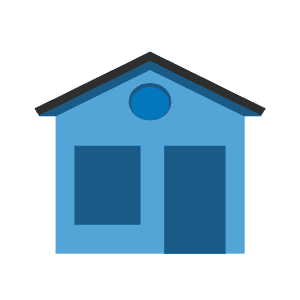 Not all house painters in Naniamo are the same!
Connect to local painters to have your walls, ceilings, trim, doors and other specialized items like kitchen cabinets painted professionally.
Being on the west coast and living near the ocean, your exterior needs special attention and professional care.
Whether you just moved into your new home and need a complete repaint or you need a basement suite painted by the end of the month, Trusted House Painter can help you!
Interior & Exterior Painting Services In Nanaimo
Commercial: Interior
Adding colour to the walls and painting your ceilings with a fresh coat of flat white paint can make the mood of your office or commercial space come alive.
And when you hire professional house painters in Nanaimo who use low VOC paint, it shows you care about your customer's experience and their health.
Trusted House Painter can provide interior commercial painters for all your projects:
Interior walls, trim, ceilings and office painting
Cabinet and countertop refinishing and repainting
Concrete coatings and industrial coatings
Renovations and branding updates
High traffic entrances
Commercial: Exterior
Residential: Interior
Residential: Exterior
Call now and get quotes from local house painters in Nanaimo
The city of Nanaimo is a vibrant and young city located on the east of Vancouver Island.
With a long history of forestry, coal and tourism, the leading sectors are in health care, technology and construction.
With a strong and growing economy Nanaimo is flourishing with new home construction, urban development and tourism.
Whether you live in the spacious and elegant area of Parksville, or the funky tourist area of Coombs, Trusted House Painter will connect you to locally trusted house painters in Nanaimo.
Our members believe in building strong communities, environmental mindfulness and trusted relationships.
Trusted House Painter does more than connect you to painters.
Our project management platform and resources help eliminate uncertainty and bring confidence that your painting needs are met.
Click Start Now to post your painting project and connect with local house painters in Nanaimo.
Benefits of Using Trusted House Painter
Using Trusted House Painter
WHAT HOMEOWNERS ARE SAYING ABOUT TRUSTED HOUSE PAINTER
I used the app to get a painter for my project and I was super delighted at the results!As this service grows, it will no doubt serve many happy home owners!
I wanted to get my house painted before the weather turned and I found Trusted House Painter. I found a painter and we got it done fast and clean. It was a great experience.
I found the website and responses to be fast! Trusted House Painter was recommended through a family friend. I'm happy I found this service!
Trusted House Painters In
Nanaimo
The fastest way to connect and get quotes from local house painters in Nanaimo.
Or Post Your Painting Project
TO LOCAL PAINTERS AND GET QUOTES FAST!
Or Post Your Painting Project
TO LOCAL PAINTERS AND GET QUOTES FAST!
Get interior and exterior painting quotes from trusted house painters in the following states: