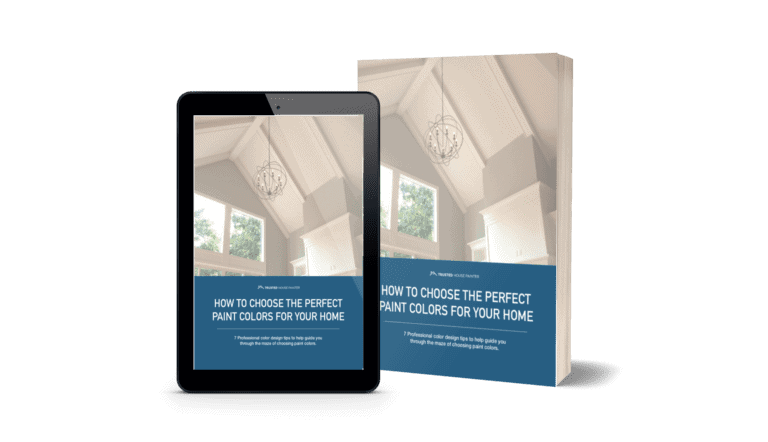 HOW TO CHOOSE THE PERFECT PAINT COLORS FOR YOUR HOME
FREE downloadable PDF - 7 professional color design tips to help guide you through the maze of choosing colors.
WHAT'S IN THE
CHOOSING PERFECT PAINT COLORS PDF
This free pdf will provide you with color tips and design advice from Carla Hedman (20 year color consultant) to help you understand 7 factors that create the perfect paint color for your home.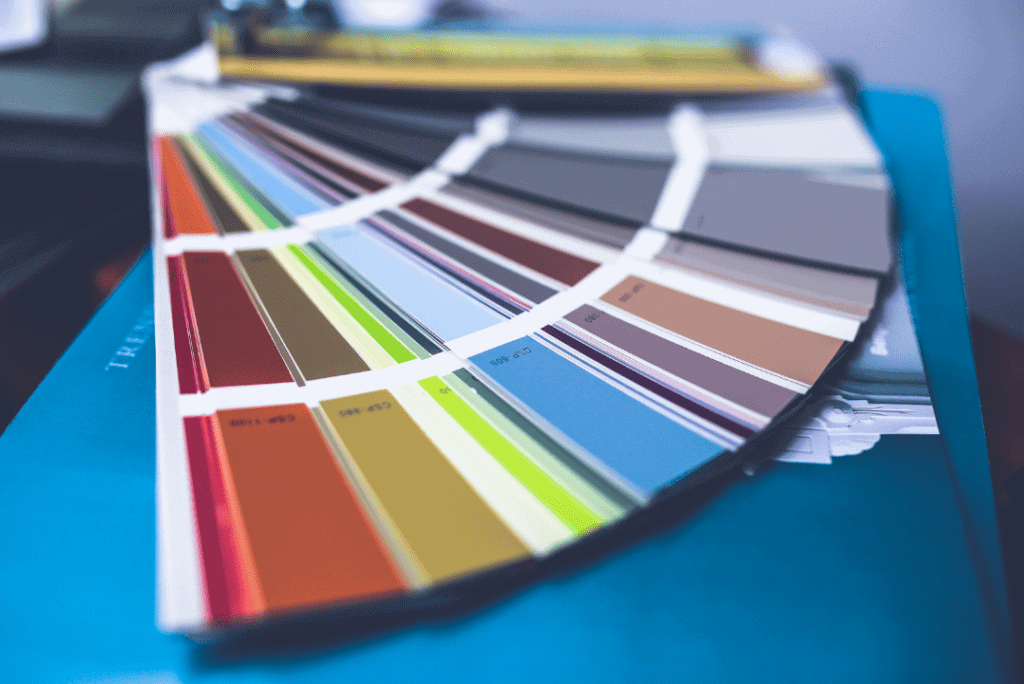 1. Neutral Colors
2. Strong Colors
3. Undertones & Neutrals
4. Items You Cannot Change
5. Color & Lighting
6. Natural Lighting
7. Artificial Lighting
Here's Other Homeowner Toolkit Documents You Might Like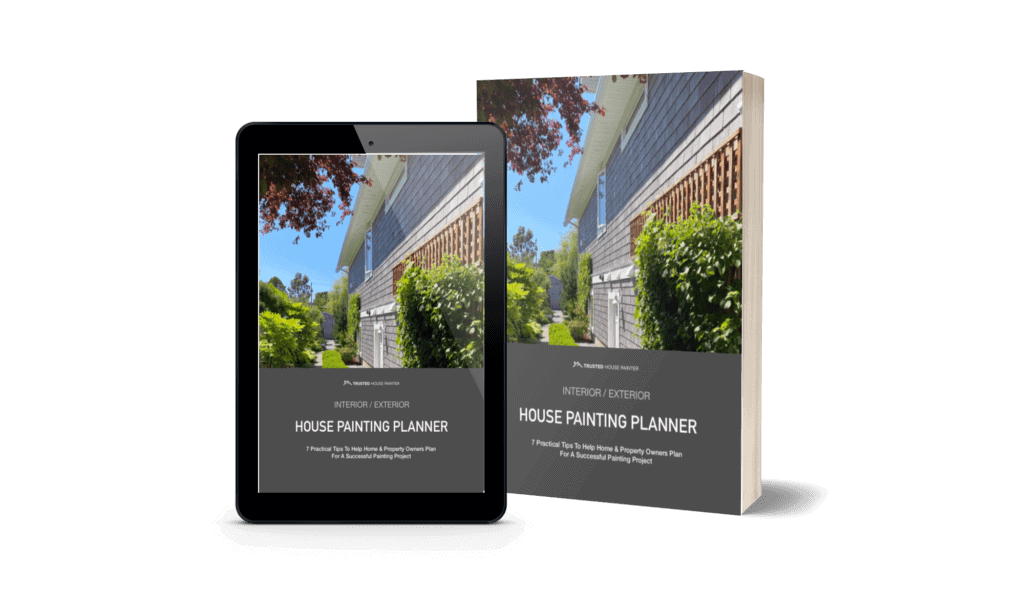 House Painting Planner
7 practical tips to help you have a successful painting project. Print templates that help communicate your requests and assist with a successful completion of your painting project.
GET ACCESS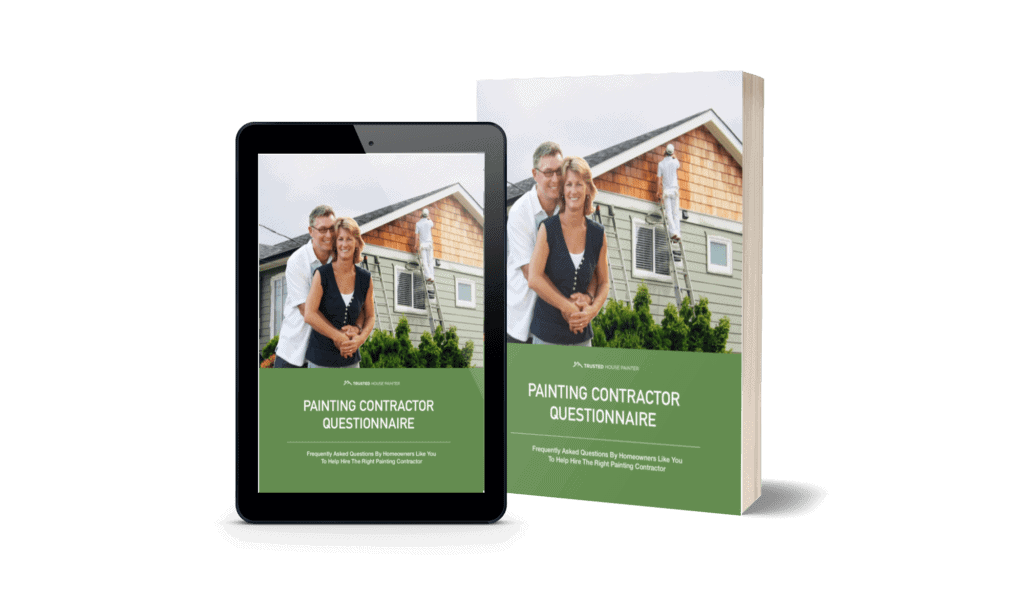 Painting Contractor Questionnaire
4 Common Types of Questions often asked by homeowners to gain trust and confidence in their pursuit to hire a painting company.
GET ACCESS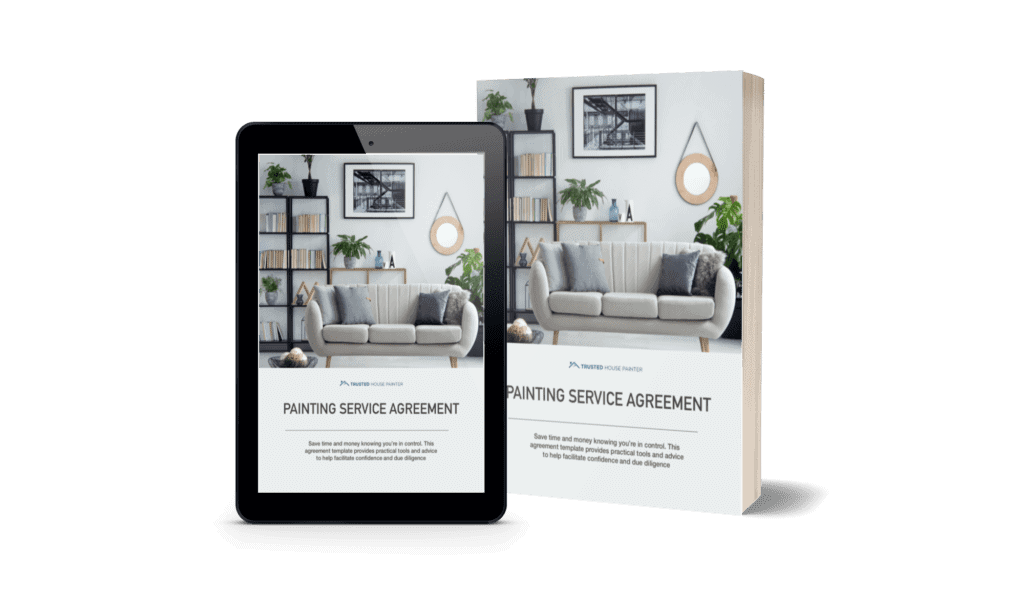 Painting Service Agreement
This Painting Service Agreement template identifies 5 elements of an Agreement that should be communicated to help communicate clear intentions and expectations.
GET ACCESS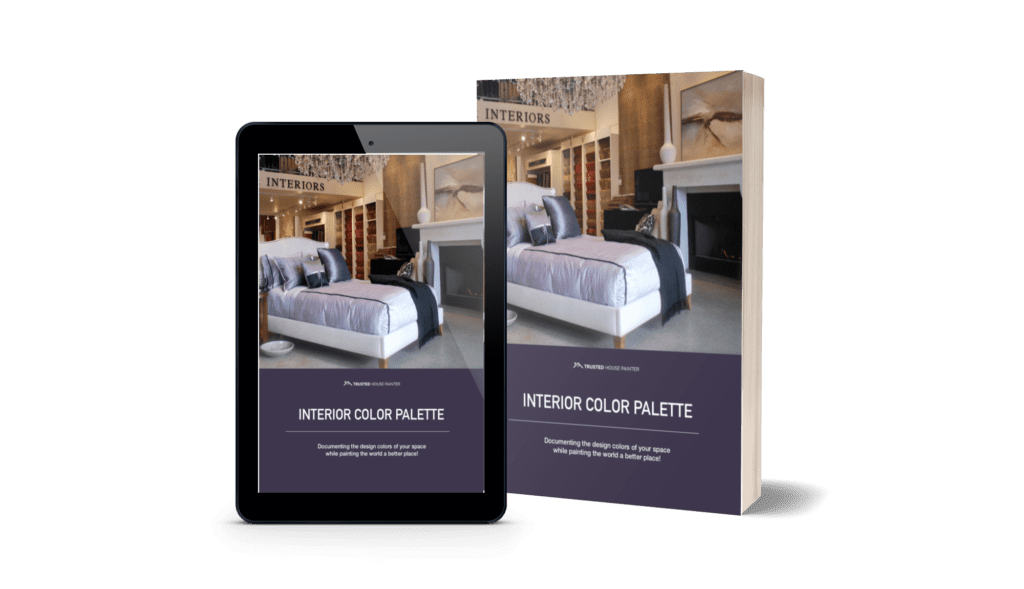 Interior Color Palette
Document the interior colors of your living space and keeping records management simple. Stay organized and never forget your color scheme and make future touch-ups a breeze.
GET ACCESS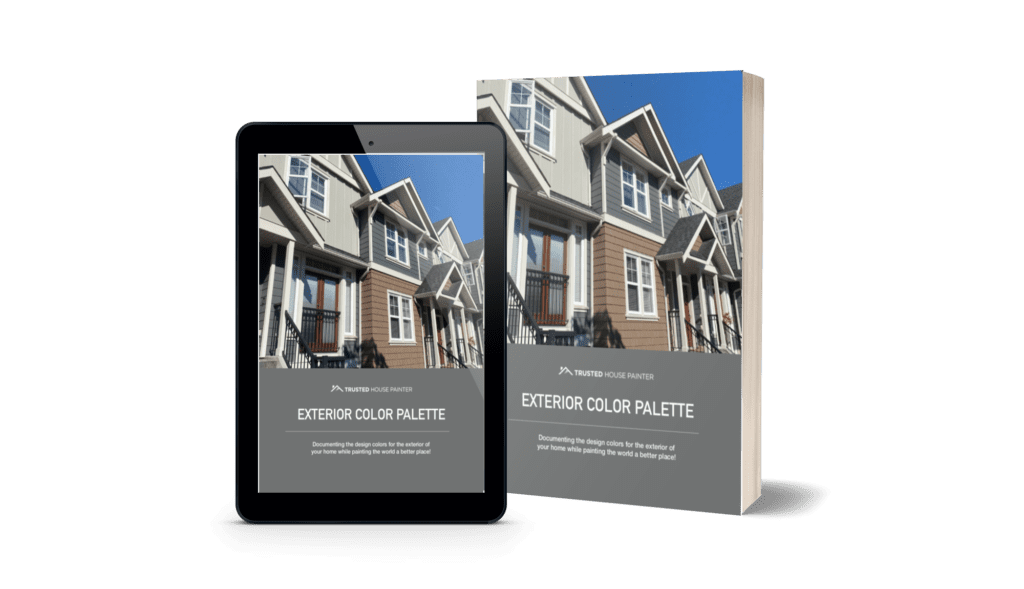 Exterior Color Palette
The Exterior Colour Palette documents your new or existing interior colour pallet. Printable palettes are available for you to store and file away all documents together for your future records.
GET ACCESS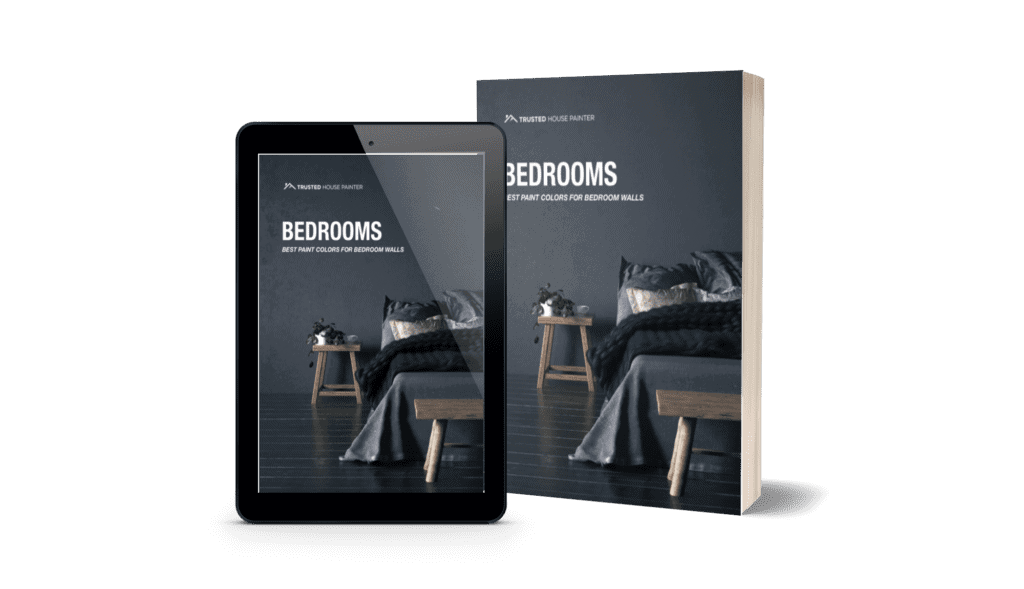 Best Colors For Bedroom Walls
FREE downloadable PDF - Set the feel of your bedroom with 5 inspirational tips that will help you create the space you're looking for.
GET ACCESS
3 steps to having a
Perfect Painting Project!
Step 1. Post Your Project
In less than 2 minutes you'll be organized and connecting to locally trusted house painters. Print your post listing and communicate your needs.
GET STARTED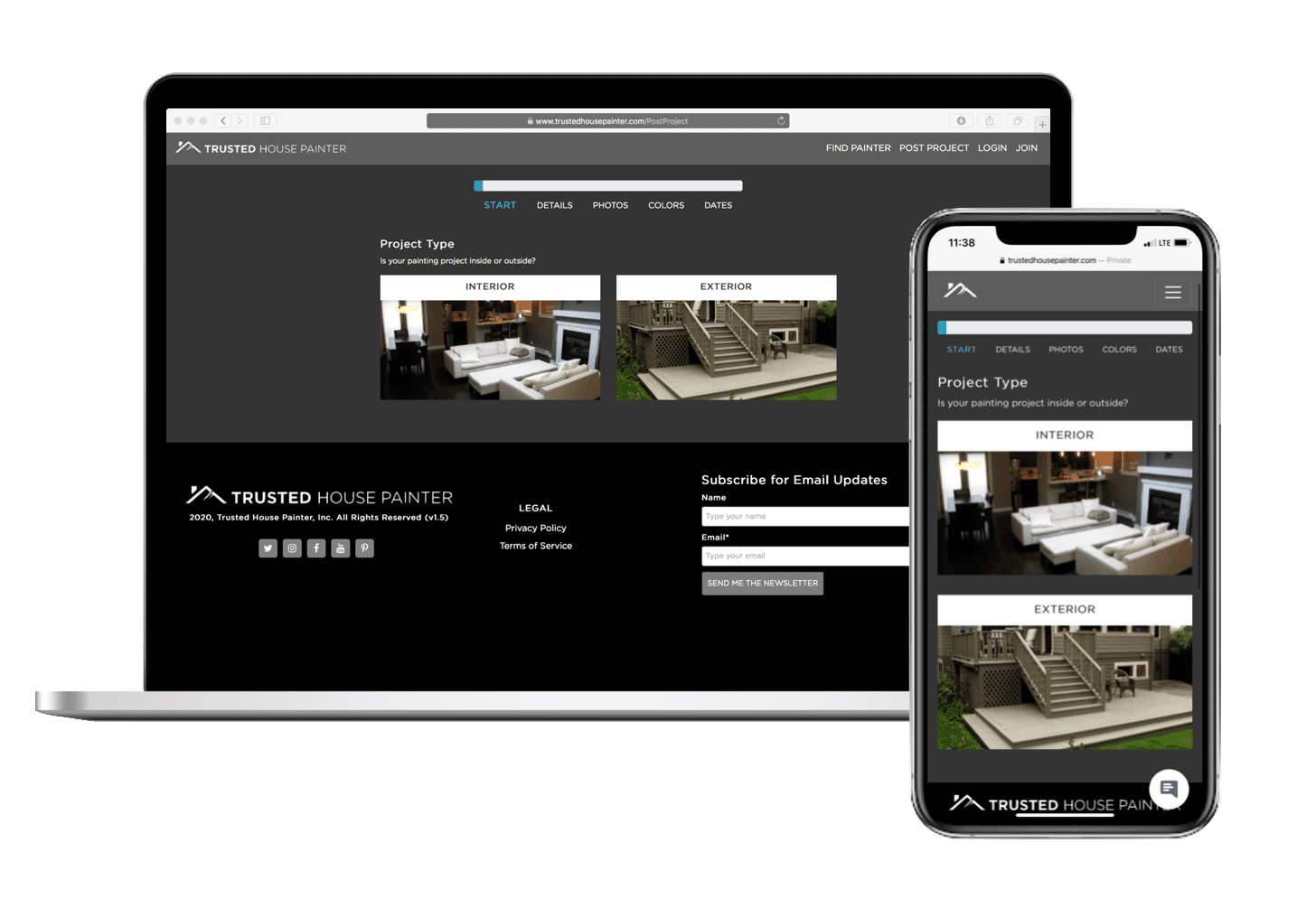 Step 2. Homeowner Toolkit
Continue reading this document and download the rest of your free Homeowner Toolkit to maximize your chances of having a perfect painting project.
GET ACCESS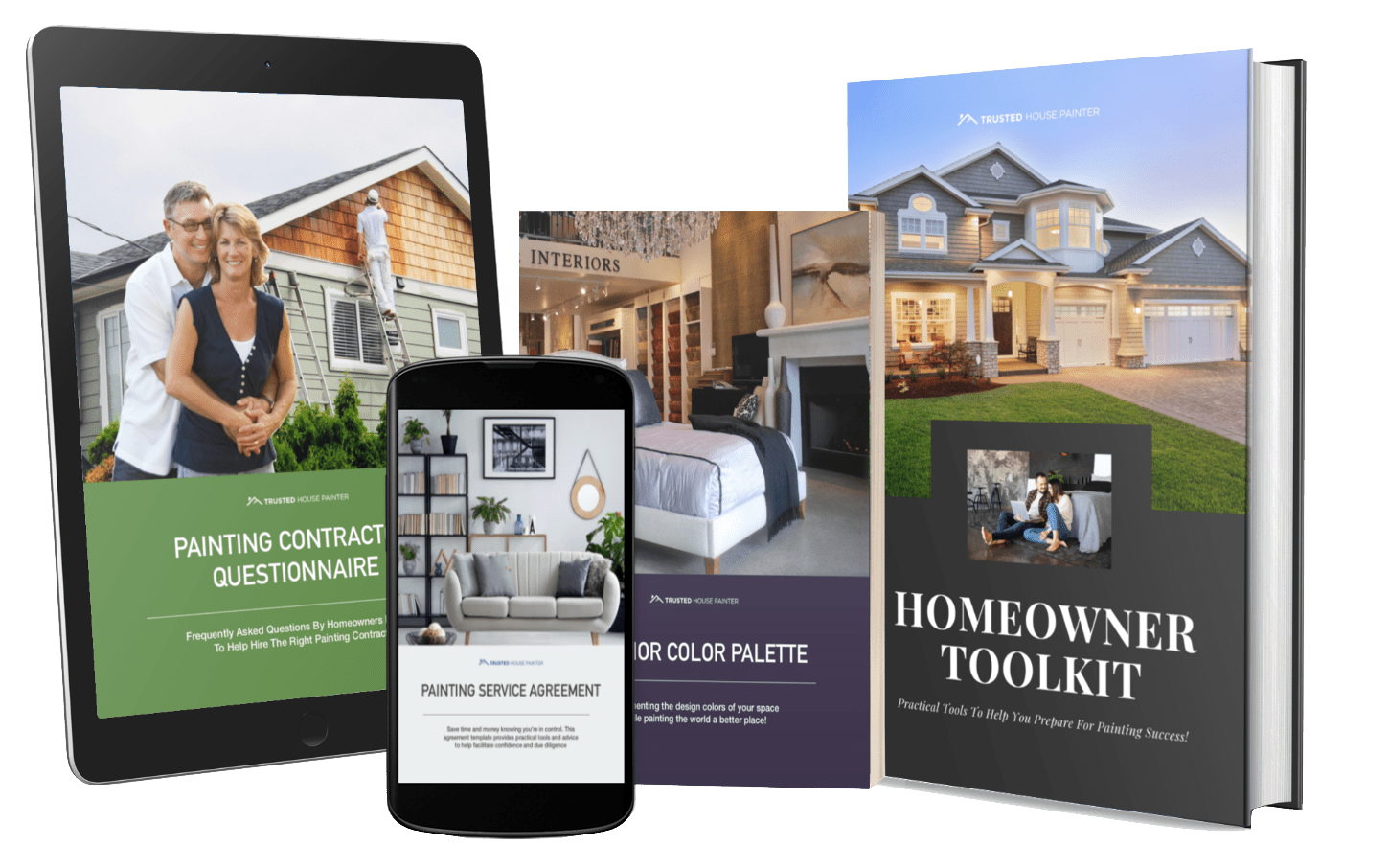 Step 3. Get Quotes Automatically
Take a break! Get back to the important part of your life and let Trusted House Painter help you prepare and experience a perfect painting project.